48 Free Red Vector Icons!
Download this free vector icons set for use on websites and more! use freely on your projects, enjoy!
READ LICENSE (Read before you download, includes information on how to open and edit files)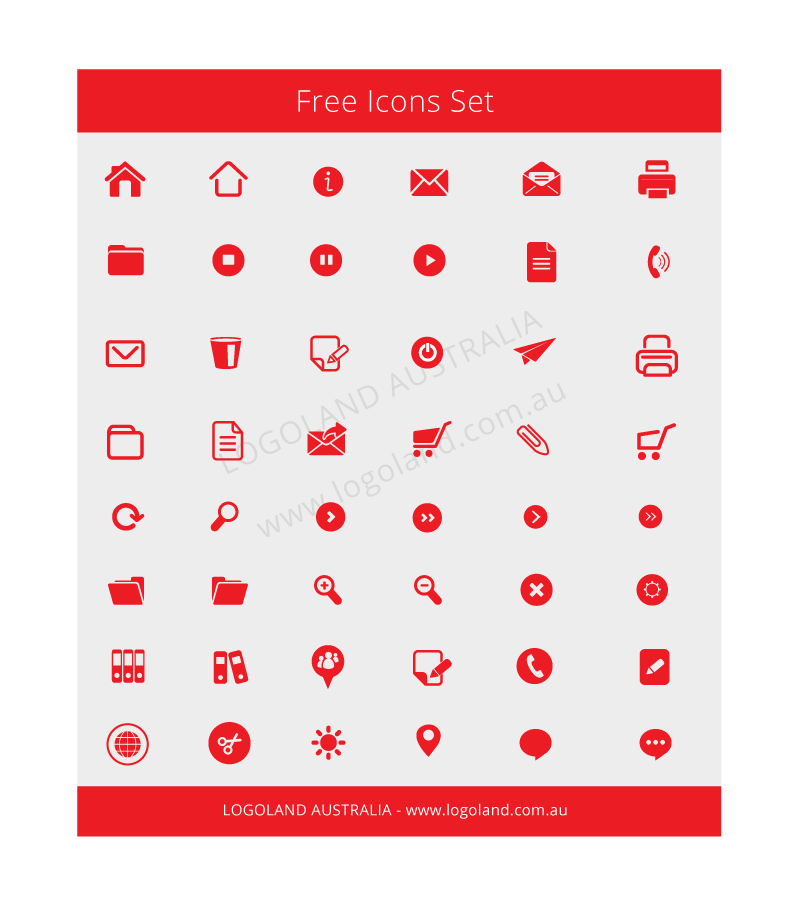 Thanks, if you like this please comment below or comment and link to us from your blog, website, social media site etc.  And please remember to respect our conditions of use.
Similar posts that may interest you
Inspiration, colour selection for different backgrounds
What is the advantage of having a logo designed online?
The best free Google fonts
Why it's important to have a professional business image