Beautiful 1950's Pepsi Advertisements. We found these these Beautiful 1950's Pepsi Advertisements and we wanted to share them with you!
These Beautiful 1950's Pepsi Advertisements are great examples of how marketing and advertising has evolved over the past century.  Formally once referred to as Pepsi-Cola, this drink has been around for a long time.  Pepsi was created and developed in 1893 and it was introduced as Brad's Drink.  Then it was renamed as Pepsi-Cola in 1898.  Then it was named Pepsi in 1961.  It was created in North Carolina, United States and was named after the digestive enzyme pepsin and kola nuts used in the recipe.  Pepsi was created by Caleb Bradham who was an American Pharmacist.
As today the brand wanted to be sexy and modern but in those times the brand also wanted to appeal to a stylish and professional market. In a very different time though, advertising was very different to the way it is done today.
Pepsi has a great advertising reputation.  Making some of the most viewed and successful ads in history and acquiring the most sort after celebrities such as Joan Crawford, None other than the most famous artist Michael Jackson in 1984 when his hair accidentally caught fire and it is said that Michael Jackson "suffered second-degree burns to his scalp." Other famous celebrities and artists include; Aretha Franklin, Janet Jackson, Puerto Rican singer Chayanne, Mariah Carey, The Spice Girls in 1998, Nicky Minaj and lately One Direction, Kendall Jenner and Beyonce in 2017.  But Previously, in the 1950's the below ads demonstrate how much Pepsi advertisements have changed.  The below ads are old illustrative Pepsi ads that are both interesting and very artistic in our view.  We hope that you enjoy these Beautiful 1950's Pepsi Advertisements!  Please share on Facebook, Twitter or any other great social media pages you may be part of.
1. PEPSI REFRESHES WITHOUT FILLING BRIDE ADVERTISEMENT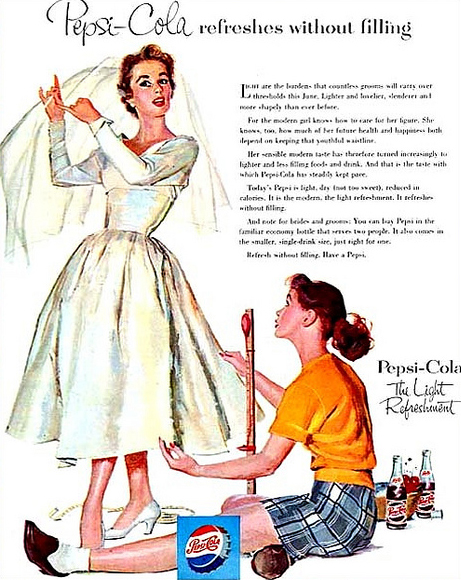 2. PEPSI BE BRIGHT! BE LIGHT! HAVE PEPSI! ADVERTISEMENT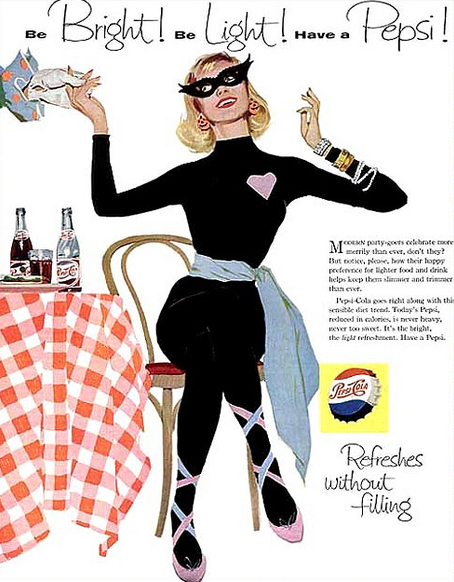 3. "PEPSI, PLEASE" ADVERTISEMENT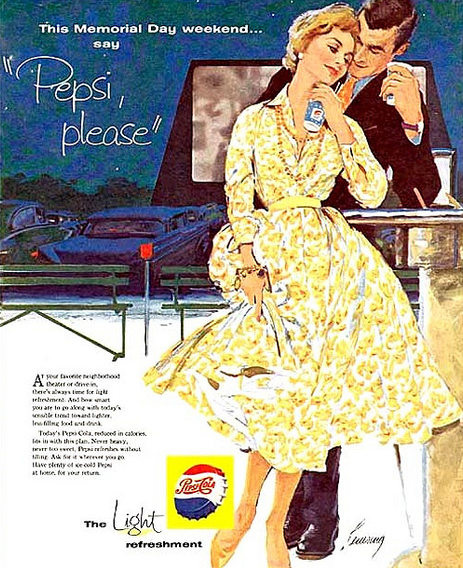 4. PEPSI LIGHT REFRESHMENT AND LOVELY FIGURES ADVERTISEMENT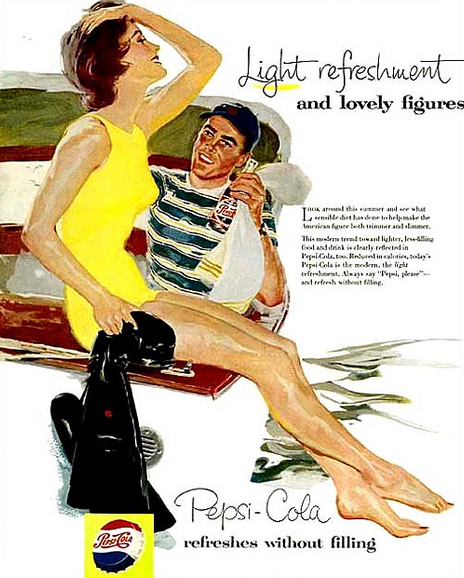 5. PEPSI THE LIGHT REFRESHMENT ADVERTISEMENT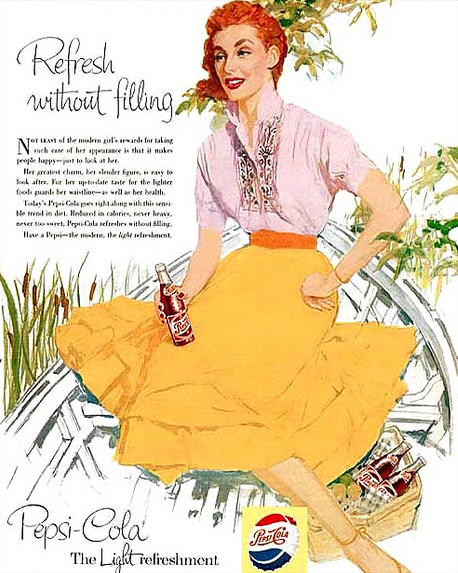 6. PEPSI UP TO DATE, SO SMART ADVERTISEMENT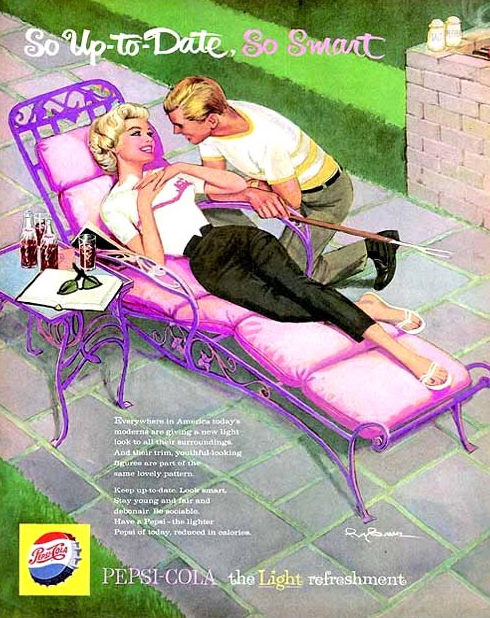 7. PEPSI AREN'T TODAY'S PEOPLE WONDERFUL ADVERTISEMENT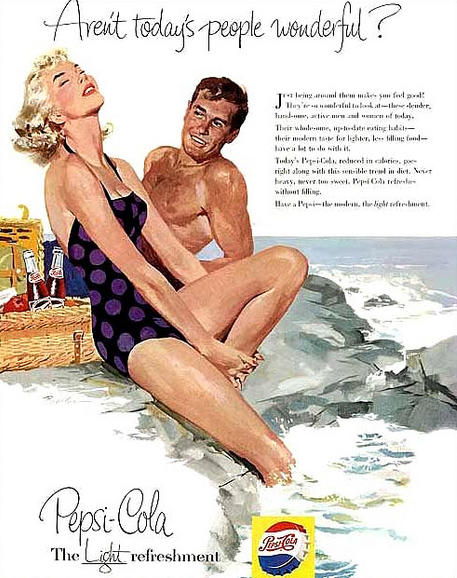 8. PEPSI MODERN DESIGN IN LIGHT REFRESHMENT ADVERTISEMENT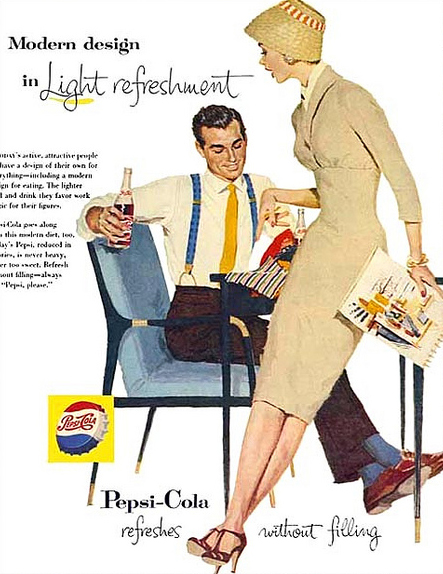 9. PEPSI GOING PLACES ADVERTISEMENT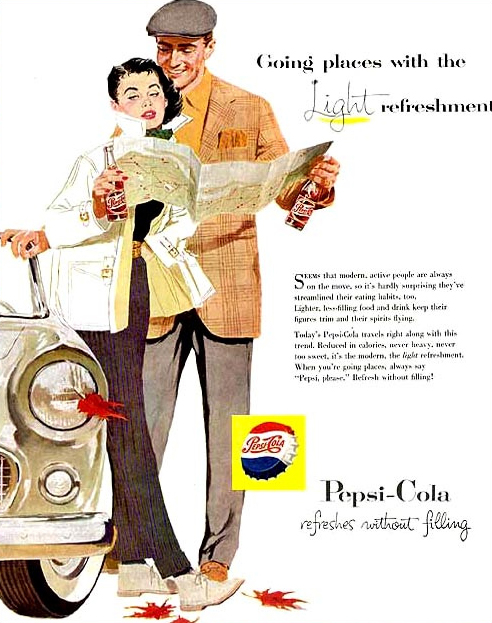 10. PEPSI SUCH FUN WITH PEPSI-COLA ADVERTISEMENT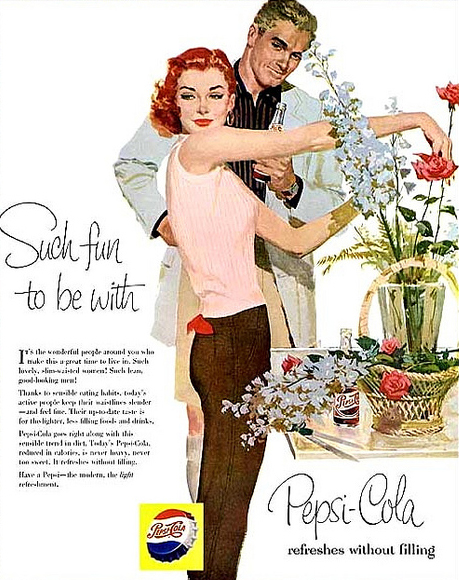 11. PEPSI OLD FASHIONED SO SLENDERLY ADVERTISEMENT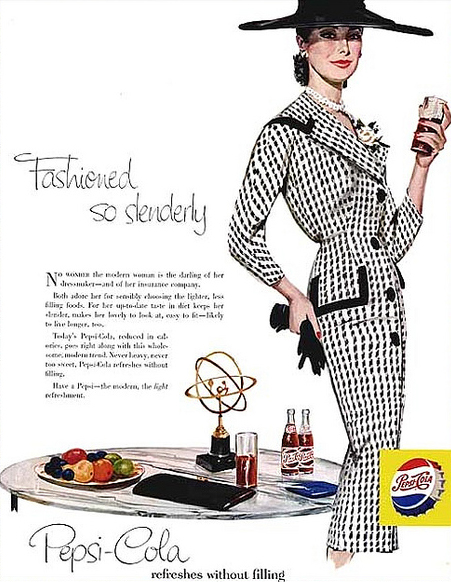 11. ANOTHER PEPSI LIGHT REFRESHMENT ADVERTISEMENT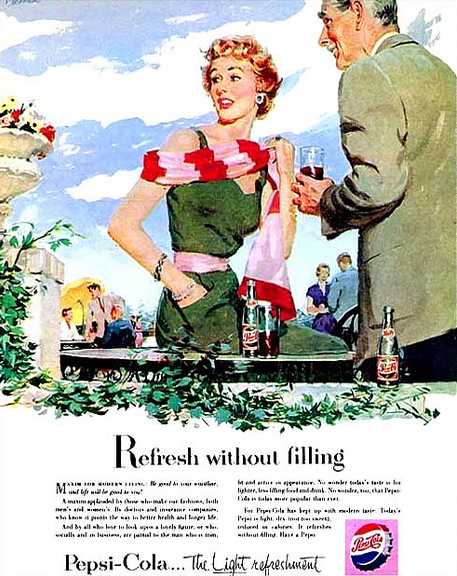 12. PEPSI BRIDE AND GROOM ADVERTISEMENT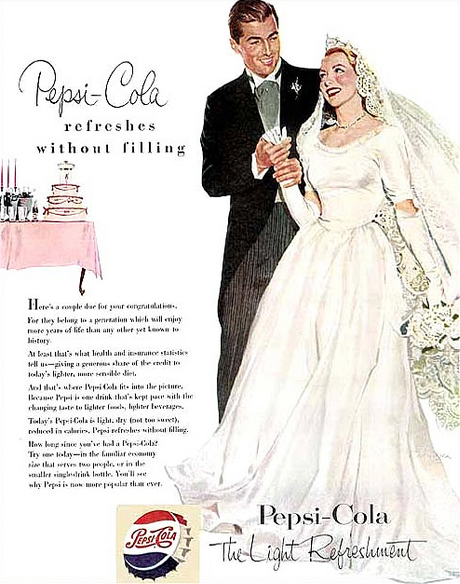 13. PEPSI MODERN LIVING ADVERTISEMENT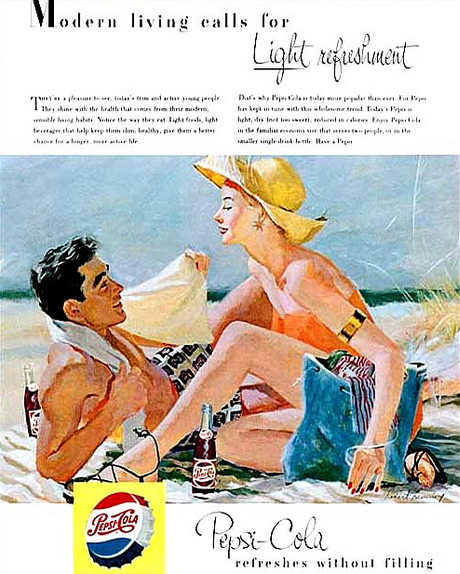 14. PEPSI BRIDE ADVERTISEMENT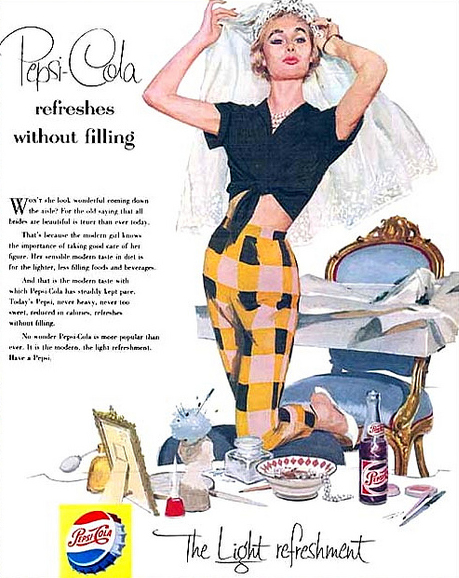 15. PEPSI TODAY'S ACTIVE PEOPLE ADVERTISEMENT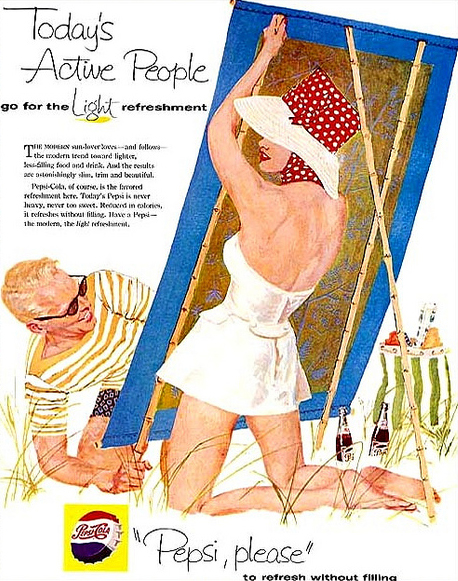 16. PEPSI SLIM AND TRIM ADVERTISEMENT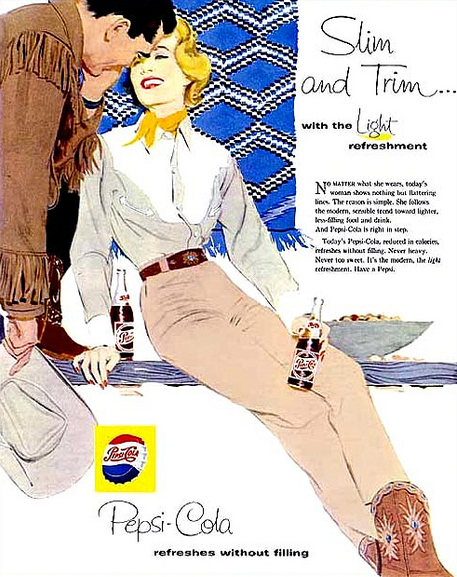 Images sourced from: www.flickr.com
License: https://creativecommons.org/licenses/by-nc-nd/2.0/
Similar posts that may interest you
10 successful brand redesigns
20 Creative Bicycle Logo designs
30 Wordplay Logos
A logo design history