Brandmarks include an almost infinite variety of shapes and personalities.  Brandmarks can be assigned to a number of different categories.  These categories range from literal through to symbolic.  Brandmarks can be made up of words or images.  New exciting brandmarks are created each day!
WHAT IS A BRANDMARK?
The brandmark is a logo design, a logo, a brand created to represent a company or organisation.
A designer will analyse the company, its products/services and target market, including the company name and determine a design approach that best suits the client.  This is why a brandmark should not be designed by just anyone! the person handling this task should be creative and understand the important steps that need to be taken to be able to visualise and design a suitable brandmark to represent the company or organisation.
THE IMAGE BELOW IS AN EXAMPLE OF A BRANDMARK AND ITS COMPONENTS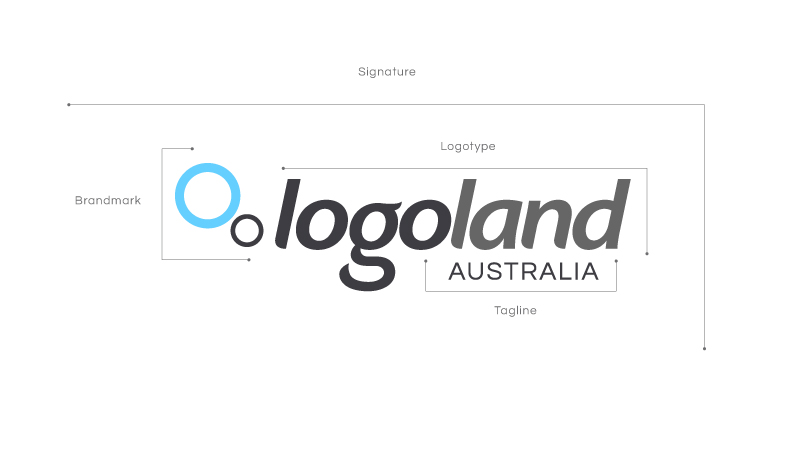 Logoland Australia logo: Copyright of Logoland Australia – www.logoland.com.au
Thanks, if you like this please comment below or comment and link to us from your blog, website, social media site etc.  And please remember to respect our conditions of use.
Similar posts that may interest you
10 successful brand redesigns
Six Years of Pantone Colour Trends
Logo Design Process
Logo Design Styles