WHAT IS AN EFFECTIVE LOGO?
A logo is the face of the business, this is the business's identity, this is why you need an effective logo. Sadly many people do not understand the importance of a professionally designed brand. In this article we will explain what a logo is and what purpose it serves.
The logo design in a large part is the brand of the business but the brand begins with the logo, if the logo is effective it creates trust and makes people want to deal with your business.
WHY FREE LOGOS AND CHEAP LOGOS ARE BAD?
The logo is not the brand on its own. So if a business owner goes to a free logo design website and downloads a free logo template, then the logo is not uniquely and strategically representing the business, or if a person creates their own logo they are not effectively creating a brand. In both cases the logo will have no purpose behind it, no creativeness, it may look cheap and may not be representing what the business stands for and what products/services the business provides.
WHAT IS A BRAND?
The brand consists of various components, the shape, the colour, fonts, graphic and positioning, if all these areas are carefully planned and created by a professional designer the logo should be effective and will work well when implemented into other visual communication like a website, business cards, signage and more.
WHAT IS AN EFFECTIVE LOGO?
A logo should be different from other logos of businesses in the same field. The logo's design should have a reason behind it, a logo design isn't just text with a pretty picture.
A logo is meant to ensure that the business promotes trust, recognition and professionalism. Why would people bother getting a free logo, a five dollar logo, a competition logo or a logo designed by a student?
HOW IMPORTANT IS A LOGO?
The logo design is an important decision, it is not something that you want to save money on when you can save money on so many other things like your shopping and entertainment.
A great logo design that is converted into a great trustworthy brand will bring so many rewards that a poorly designed logo will not. It is simply not worth it. When you consider the fact that the success and future of your business depends on this you may think twice about getting a free logo, contest logo or a cheap $5, $50 or a $99 logo.
THE DESIGN TURNAROUND
An effective logo or effective brand should be well planned and well created, the designer should take a few days to create it not hours, stay away from 24 hour turnarounds, if enough thought hasn't gone into creating your lifetime logo the it's no good.
A PROFESSIONAL LOGO DESIGN CONSISTS OF:
1. The correct software
2. A highly experienced designer
3. A great creative brief
4. Effective planning
5. A creative mind
6. Great computer graphics abilities
7. Marketing and communication skills
8. Common sense
So do you think you can get all this in a free logo, competition logo or $5 logo? you can't get this with a $99 logo, so we hope we have been helpful and have inspired you to commence your business the right way and avoid terrible mistakes.
Below are examples of bad logo designs, these are the type of designs you could get if you select a free logo that has not been carefully planned and created by professional designers. Be ready to get scared!
UNPROFESSIONAL LOGO DESIGN EXAMPLES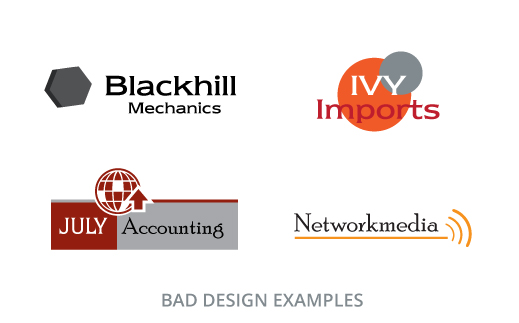 Now get ready to be amazed! the below logos are brands, not just a pointless logos. These are highly regarded and admired brands that have been created with a purpose and by a professional design company. See the difference? you should!
EFFECTIVE LOGO DESIGN EXAMPLES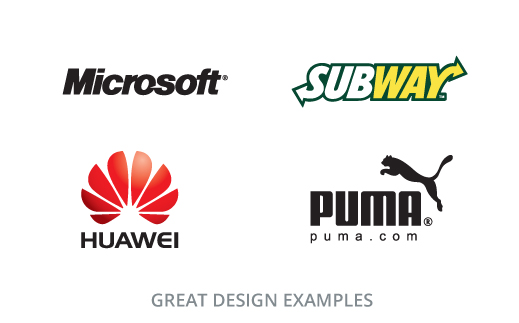 A effective logo design does not need to cost an eye and a tooth but can be reasonably priced and still be professional. 
Similar posts that may interest you
Inspiration, colour selection for different backgrounds
What is the advantage of having a logo designed online?
The best free Google fonts
Why it's important to have a professional business image