FREE ICONS SET
Please feel free to download any of these vector icons for your use, these icons are templates and many other businesses will also use them.  Quality free icons set that you can use on your website, business cards, stationery and other marketing designs.
This icon set was designed by the highly experienced graphic designers at Logoland Australia.  Providing quality customised logo and graphic design services.  Find out what type of design e can design for you, contact us today.
READ LICENSE (Read before you download, includes information on how to open and edit files)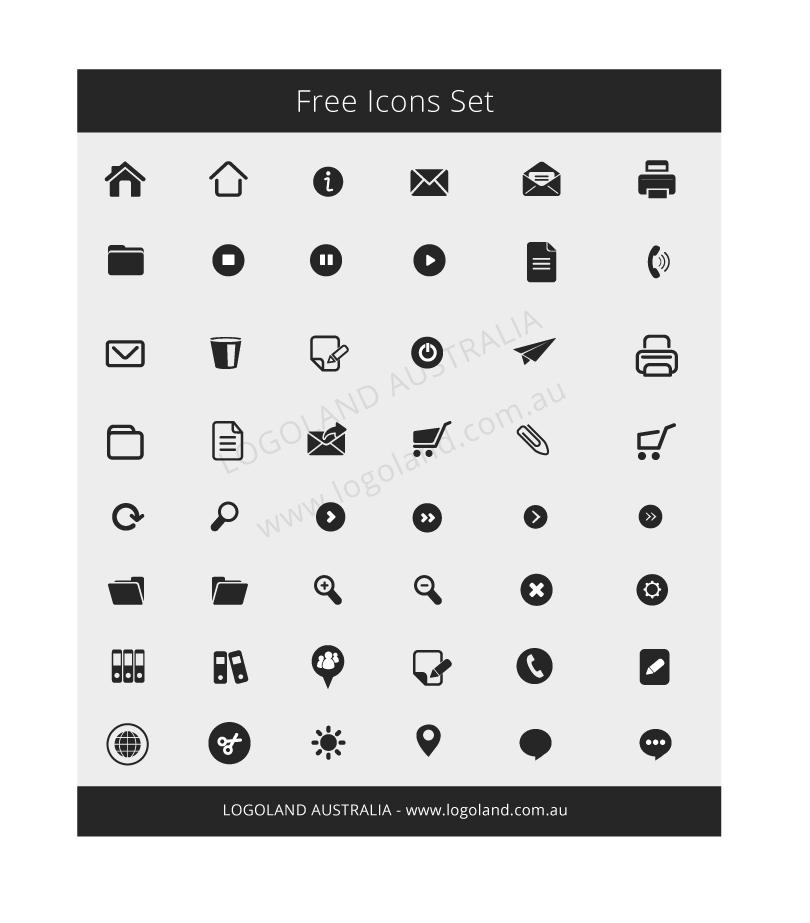 DOWNLOAD
Custom designed icons can make a big difference if you need icons for your website, one of our creative graphic designers can design the perfect icons for you.
Similar posts that may interest you
48 Free Red Vector Icons!
What is the advantage of having a logo designed online?
Top 10 creative infographics
Best Affordable and Free Vector Image Websites