Professional Logo
Design Services
With Logoland you are able to have a custom, premium quality logo design services and branding created for a fraction of what it would cost elsewhere.  We have hassle-free custom logo and brand design packages that you can order online easily.
Logoland Australia is a Melbourne graphic design agency providing professional business logo design services.  We have experienced logo designers that are dedicated to providing the best logo design services.
Have a professional logo designed by professional logo designers with more than a decade of experience and build a brand that will be trusted.
About our exceptional
logo design services
Our logo designers are passionate and creative & unique logo design services, they design quality business logos.  Each stage of the logo design process from research to finalisation is carefully conducted by our experienced logo designers.  We provide exceptional quality graphic design at affordable pricing. All our clients receive a corporate brand guidelines booklet with their final logo that includes valuable information on the fonts, colours and how to best display the logo.
Our designers create brands that have relevancy to the business, a logo will suit your products/services and will appeal to you and to your target market. We have been designing great brands for many years. We understand exactly how to design your logo to deliver the results that you need.
Our clients include a large number of Australian corporate, medium and small businesses – Including RMIT University, ANZPAC (Australian and New Zealand Podiatry Accreditation Council), The University of Melbourne, Queensland University, Crime Stoppers Australia, St John Vianney's Primary School, large Mining companies such as Glencore & Weir Minerals & builders such as NQ Homes.
Our work has been chosen for LogoLounge Book10!
We are so proud and excited to announce that our work will appear on the upcoming LogoLounge 10 Book and our work was chosen from amongst 40,000 logos reviewed by the LogoLounge international judging panel of design superstars, including Andreas Karl, Aaron Draplin, Von Glitschka, Alex Tass, Chad Michael, Yo Santosa, Emily Oberman, Su Mathews Hale, Felix Sockwell and Alex Trochut.
The LogoLounge Book 10 will be sold World-wide and is printed in over 12 different languages. Our logo design team at Logoland submitted only a handful of the logos that we had created for clients and two of our logos were selected by these very prestigious judges!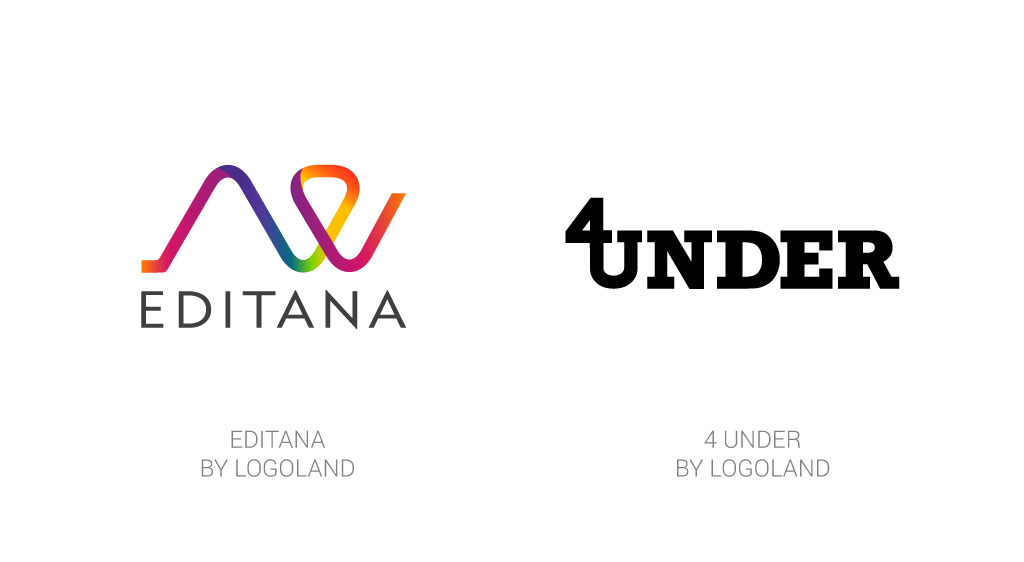 We recommend that every business builds a solid foundation that makes the consumer want to deal with them.  We create powerful and unique brands at small business pricing, allowing everyone to be able to afford a high-end quality logo design services.
We care about our clients and their business success, this is the reason why we have selected the very best graphic designers that we could find therefore ensuring that every logo they create is the very best for the company that it represents.
Experienced Melbourne
based logo designers
Our team of Melbourne based logo designers are experienced in creating brands that are effective and bring results to Australian businesses.  Want to be admired and trusted? That is just what we want for you!  We are experts in creating effective, high quality designs that will work effectively for our clients.  In fact, we have more than a decade of experience in creating trustworthy and professional branding and other business marketing products.
Enjoy unlimited revision logo design packages, which means that we work with you until you are 100% happy with your logo.
The advantage of
choosing Logoland
We specialise in providing our clients with quality logo design services, stationery and graphic design services at small business pricing. Compare and order a logo or identity package instantly and enjoy a smooth hassle-free service!
Your logo, complete stationery and any other design can be custom designed for your company by our logo designers with over a decade of experience.
We are an established and reputable graphic design agency with valuable experience.  Our process is very simple! to start your project simply compare our packages, click 'start now' and complete the creative brief.  We design your logo concepts and stationery concepts when you order an identity package and provide the revisions until you approve a concept to have finalised.
3 Important
design facts
1. The logo is the most important aspect of the business.
Did you know that? your logo is a way for the customer to remember, identify and relate to the business.
Professional logo design also known as brand design is the art of creating a brand for a company. A professional and successful brand is usually created by a professional logo design team. The logo is a company emblem that represents that company, their services, market, products, beliefs and who they are.
The brand creation stage is the most important step that a business owner can take. A great logo that is strategically created by a professional and creative designer can make a great difference.
2. Simple logos are more effective and appeal to a wider audience.
A brand does not need to be complex to be able to communicate an effective message, in fact most companies that are successful have simple to the point designs that communicate a great message without incorporating a complex design. A professional graphic designer should understand exactly how to create the perfect brand for a business, starting from the fonts that they select, to the positioning of the words to the colours and design that they choose to create.
3. Professionally designed logos are more effective.
No matter how small or large a company may be it is always crucial to give a good impression, a professionally designed logo together with a well developed brand package should create recognition, professionalism, loyalty and reliability.
A well designed and complete brand includes your logo, identity design (stationery) and your website to start with although most businesses also have signs, flyers and brochures created. Any expense contributed towards your brand design will be an investment because in the long term a well created brand will bring in more business.
If you take corporate companies as an example you will be able to see that they have achieved, recognition, value and trust through their professional brand.
Want to know more? read our professional logo design report by clicking on the link below.