Our client base is mainly made of small businesses probably just like yours but we have provided our services to larger organisations and businesses also such as; Crime Stoppers, RMIT University, Glencore, Chronos Care, The University of Melbourne, NQ Homes, The University of Queensland and more.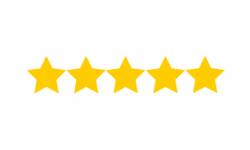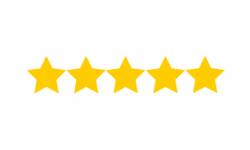 "The website is very self explanatory and it was an easy choice to use Logoland for helping to design the logo (GraffitiStop). The final product is clear, simple, good colours and the style guide is very definitive and easy to follow. The process was very simple, receive emails, send feedback, receive updated concepts and progress."
Trevor O'Hara (CEO), Crime Stoppers
Brisbane QLD Australia
"We would like to express our gratitude and to say how much we love the work that has been done for us by Logoland. They are creative and above all have listened to what it was we wanted. The end result was much more than we expected, we have had lots of favourable comments from clients and suppliers on the sleek image of the business. Thank you for creating the perfect logo for our company."
Tara Frost, Secure Events & Assets (SEAA)
Sydney NSW Australia
"The service was first rate. All promises were met and the designs were fabulous. We especially liked your contemporary interpretation of our family's old "Rocking W" sheep brand, which allows us to continue the story.  The Brand Guidelines are helpful."
Andrew & Colleen Wood, Wood Accord
SouthBank, VIC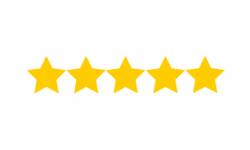 "Thank you for these final documents and your excellent service! I found your communication excellent, as your emails always explained the next step and timing. You always delivered on achieving the timeframe and usually beat it. I also appreciated your patience when making my requested revisions to get to the end solution. I am really happy with the finished product and have already told others what a great service you offer. I'll be back in touch soon, many thanks."
Peter Overton, Overton Projects
Hobart Australia
"Thanks for the fantastic looking logo that our business can grow around, and be proud of. You pretty much got it right with the first revision, and spot on by the second. Now that's quick! Whenever I needed a question answered, you were quick and dealt with all our queries and it was an absolute pleasure to work with."
Nick Sarris, Coco Bear
NSW Australia
"I found Logoland extremely easy to deal with. The team was understanding, patient and professional, and their creative ideas were very helpful. I am delighted with my logo and have received very positive feedback from people. I would highly recommend you use them for all your stationery and logo design work."
Gary Chow, Lucid Lingo
Brisbane QLD Australia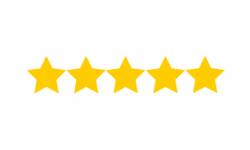 "I am happy with the design and the process, it worked well. Thank you for a great service."
Bruno Tigani, Griffin Seeds
Melbourne VIC Australia
"My partner and I were very impressed with and pleased with the complete service provided by Logoland Australia. We would have no hesitation in using or recommending your services in the future."
Ross de Montfort, Compass Strategies
NSW Australia
"Thank you so much for your quick response. After reviewing your concepts I must say that you have hit the nail on the head on the first draft concepts. Thank you so much for all your time and help."
Simon Duma, Esurio Projects
Sydney NSW Australia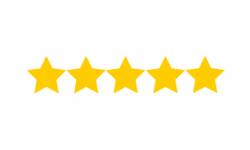 "The logo looks great, I look forward to using it. Very happy."
Thomas Shaw, Bass Strait Electrical
TAS Australia
"Many thanks for your prompt response to initial order and changes. Also to a very intuitive interpretation of my design brief."
Andrew Hawkins, Mainsheet Media
Sydney NSW Australia
"Thanks for all of your help with the logo design, I'm very happy with the final result!"
Ferdinand Malaihollo, FM Audio
NSW Australia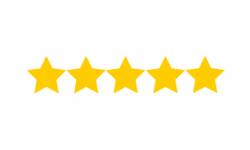 "Thank you for providing a very easy and professional service. All the concepts were delivered in a very efficient and effective manner. All files and style guide were received as promised, overall a very pleasant experience. I will gladly recommend your service to anyone searching for a logo design. Keep up the excellent service."
Jason Jason De Luca, We'll Nail It
VIC Australia
"Thanks so much for your great work on this project. The logo looks great! We really appreciate your professional, courteous, timely and artistic work. Thanks again."
Matt Richards, 3 Delta
WA Australia
"The choices have been difficult as all options have been very impressive Mark and myself are astounded at the speed in which Logoland's team prepares revisions and the quality of work. 4x4Masters will not only use Logoland in future but we will also recommend this fine service to our clients and friends."
Wayne Gveric, Australia 4×4 Masters Series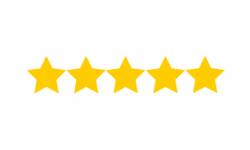 "I was hesitant to spend the money on a professionally designed logo. Logoland have a great selection of design packages to choose from, which did make the decision easier. The team was very professional. They are fast to reply to emails, and were extremely fast in finishing a concept. The style guide provided with the finalised logo is very useful explaining what fonts and colours were used. Overall an excellent experience, and would highly recommend them to businesses looking at logo design!"
Adam Doig, The Active Advantage
Melbourne VIC Australia
"I'm extremely happy with the final design, it looks fantastic! Dealing with you guys couldn't have been easier. You have done exactly what I wanted and you did it faster then I thought you would have. I would have no hesitation in recommending you to anybody else. Thanks for your help!"
Gregg Sheridan, GPS Electrical Contractors
"It looks really great – you have captured everything we wanted, thankyou!" Once again, thankyou very much for your service. We were very happy with your reliablilty & responsiveness and will recommend your service to our friends. Look forward to working with you again on our next graphic design requirement for this and future business ventures! Thanks again."
Kyal, Chatterbox Club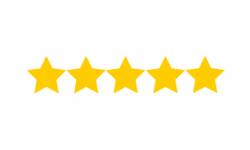 "I would certainly recommend you to anyone wanting professional logo & business-card design. Your concepts captured the business image I wanted to convey, quite admirably. Cheers."
Doug, DFAD Analog Design
"We are extremely pleased with your graphic design services and find that your company did an amazing job, thank you."
Emily Claire, The University of Melbourne
"We really appreciate your work and prompt service. We are VERY happy with the logos so please thank the designer. We are also very happy with all the results."
Matt Fletcher, Astrum Funds Management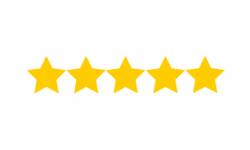 "I really liked the Logo ideas. Your team did a great job. I am very happy with logoland's services. Thank you for making this process so easy."
Beth, Studio 23
"Thank you for the great designs and the quick turn around and great service, we really appreciate your service!"
Kevin, Hire or Trade
"Thanks very much. I appreciate your fast and efficient service. The logo is really nice."
David Panell, The University of WA
Perth WA Australia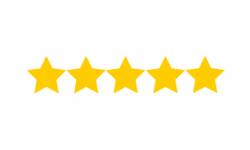 "Logoland is just amazing! I tried other design companies but I wasn't happy with the results, most just didn't care but Logoland do! thank you."
Chelsea, Ellie Clothing
"Thank you the service thus far has been both prompt and hassle free with good designs, Thanks."
Simon Quayle, Chadstone Premium Valet Parking
Chadstone VIC Australia
"We are so happy with the finished product and can't wait to see it printed on all of our stationery. To produce a logo that we were so happy with in under 24 hours was outstanding and I would not hesitate in recommending your company to others. Thanks again."
Anna R & Christy R, The Cupcake Kitchen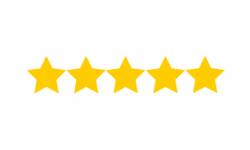 "Thanks very much for doing such a fabulous job. Thanks for the work you have done, it looks really impressive."
Francine, Your Natural Therapist
"I found the process of working with Logoland quite straight forward and I am happy with the resulting logo. I was happy with the service received, both in quality of design and for the speed and promptness of the work done. Overall it was a positive experience and I will probably happily refer your company to people I know."
Giacomo, Belief Buster
"Thanks very much for your work in designing my logo. I really appreciate your willingness to put in the extra time and effort to ensure I was happy with the final result. I'm extremely pleased with the final logo; it conveys just the right image for my business. Great work! Many thanks."
James, JCM Photography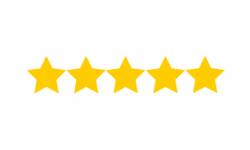 "Appreciate your hard work. We absolutely love what you have done – great job!"
Janice, AB Mauri
"I like your Owl IT Services, fit kids, loto king, dfn, filli and mooch, chatterbox club, langoulants, fleurieur swimming club… most of your logos on your site are great.. that is why we chose you! Cheers."
Liz, Mr. Bean Coffee & Cravings
"First of all let me say well done and congratulations on the fine work that your designers produced for me. All six designs were amazing and I found it very hard to single one out. I would like to thank you for all your hard work and I appreciate the effort that has gone into my logo design."
Emilio, Atlas Mobile Fitness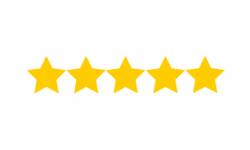 "Excellent service as usual and I wouldn't hesitate to refer you to others."
Chris, HDTC
WA Australia
"Thank you so much! This final concept is perfect. Thank you for all the work. I appreciate it."
Meg, MegaMosaics
"Thanks for your great service when designing our logo. It was fast with great communication throughout the process. The interpretation of the brief supplied could not have been better and gave a varied choice of creative designs. We are very happy with the finished product."
Belvane Parsons, Hills District Kennel & Training Club Inc.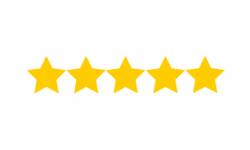 "I'm wrapped with your service, and have no issues utilising those same services again."
Stuart, Pay Cycle
"Thank you very much for all your assistance and ideas. We are very happy with the final product and your service!"
Salvatore, Mondo In Mano
"All of the ideas were so good that it was difficult to choose one to have finalised. Thank you for your help."
Kelly, Little Minx Cat Couture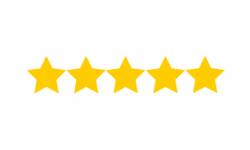 "Thank you for your work – I am very happy with the end result."
Sharon, Best Strata
"We absolutely love the logo and have our uniforms and hats all done, they look very smart! Thank you for your excellent work and service."
Sheree, Kurlana Pastoral Co.
"To you and All at Logoland, Thank you! I'm extremely pleased with the work you have produced. Throughout the process, all matters was handled in an efficient manner."
Andrew, Mainsheet Media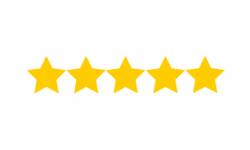 "To you and All at Logoland, Thank you! I'm extremely pleased with the work you have produced. Throughout the process, all matters was handled in an efficient manner."
Sophia, Shashin Photos
"Thanks again for the effort as we are blown away with the quality and results. Thanks for the excellent timely service."
Peter, Australis Marine Industrial
Order a custom logo design or complete identity packages and save, pay a fixed fee with no hidden costs and enjoy unlimited revisions with no nasty surprises, in fact we provide a 100% satisfaction guarantee *. We're not happy unless you are!