Easy design process,
easy ordering process
Logoland Australia makes the design process easy for clients to follow.
Whether it is logo design, identity design or any other graphic project the process is always simple.  Our goal is to deliver quality graphic & logo design services at an affordable cost to you.
With Logoland the design process is easy, to understand how it works please read the information below. We focus our design services as an online in-house design company, which means we create your designs in-house and no work is outsourced overseas, all artwork is created in Australia.
How to order
Compare and select
For custom design services such as logo design, business card design compare view our simple to order logo and stationery design packages.  Once you have found the package that suits your needs and budget you can order the package instantly by clicking the START NOW button under that package.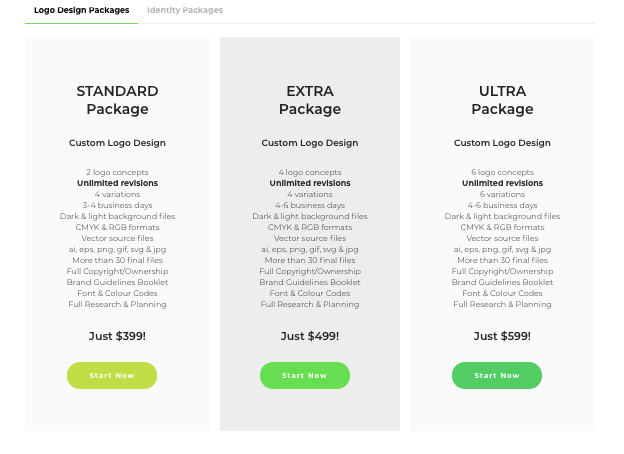 The online creative brief
Once you have completed the creative brief outlining your needs and providing your company information, we receive the brief immediately.  If we receive an order from you during the weekend or after hours we will commence the project on Monday or on the following business day and as soon as payment is made.
We commence your project
We commence the design and your initial concepts are supplied via email in PDF format within 3-6 business days depending on the package.
More about our
design process
Project turnaround
Turnaround times vary slightly depending on the package that you select.  Refer to our package inclusions on our packages page to find out the intial turnaround times.
Turnaround times listed on our packages page are initial turnaround for the first set of concepts.  The overall project turnaround time is based on client response.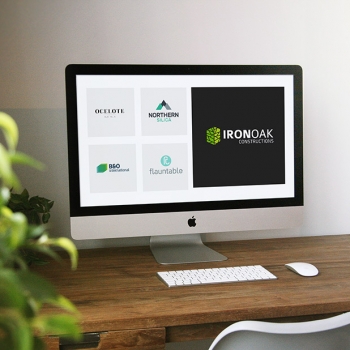 During the design stage
With your information in hand we start brainstorming and we come up with concepts, this step is very important! a concept is usually not your final design, although it can be if you like an one of the initial concepts.
But the initial concepts are usually the first step to determine in which direction we will go, you might like the overall design of one concept and like it as it is and that is fine, we can finalise the logo as is if it is perfect at the very beginning.
All concepts are created with this idea that the first concept can be your final logo but usually the initial concepts are a starting point, with your input and our recommendations the initial design is then transformed into your final logo, stationery or website.
With your logo and stationery you can combine the designs or ask for modifications, this step will be revision 2 and this will continue until you are happy with a design to have finalised.
The logo files are provided in formats for light and dark background use but you can have an additional version finalised at an additional cost, e.g. In a different colour or with a different tagline (logo only).
This process has been tried and tested for more than a decade and it works perfectly, find out what we can do for you.  Now that you know how it works start your project and start enjoying your new brand and stationery!
The information
we ask for
Most clients have preferences, therefore if you do prefer certain styles from others it is important that you let us know.  There is some information that we need to be able to design your logo or other artwork.
The type of Information that we need is information related to what your company or organisation does, who your customers/clients are, what visions or goals you have if any, what type of image you would like to portray and clearly what the logo name will be, if you have any other preferences etc.  All this information is covered on the online creative brief that opens upon ordering a package.
Therefore it is crucial that you are as clear as possible and explain what you do, what services/products you provide, who your customers/clients are and any preferences that you may have.
All feedback must received via email, this speeds up the process.  If you have enquiries you can call us but any feedback related to revisions given must be sent via email so that it is processed correctly by our project management system and all our designers have access to your feedback, questions and any other documents or images provided.