1300 Anonymous logo for Crime Stoppers was designed in 2015 by Logoland Australia.
1300 Anonymous logo for Crime Stoppers.  Crime Stoppers is a branch of Crime Stoppers Queensland.  1300 Anonymous is an Australian service provided by Crime Stoppers and was designed to minimise corruption and misconduct within any business or organisation.

What 1300 Anonymous does
1300 Anonymous is an independent and accessible reporting service providing 24/7 hotline and web based reporting.  It is an Australian contact centre with highly experienced operators.  Employees can anonymously report any workplace crime, misconduct or corrupt operations.  The service also includes a convenient web-based reporting system.
About the brand
The 1300 Anonymous logo was designed to promote trust, confidence and a sense of urgency and alertness.  The logo sends a clear message that the number is available for reporting corruption anonymously.  The 1300 brand belongs to Crime Stoppers an Australian well known brand.
The Initial Concepts
See how the 1300 Anonymous logo looked at the initial stage and how it evolved to how it looked at the final stage of the design process.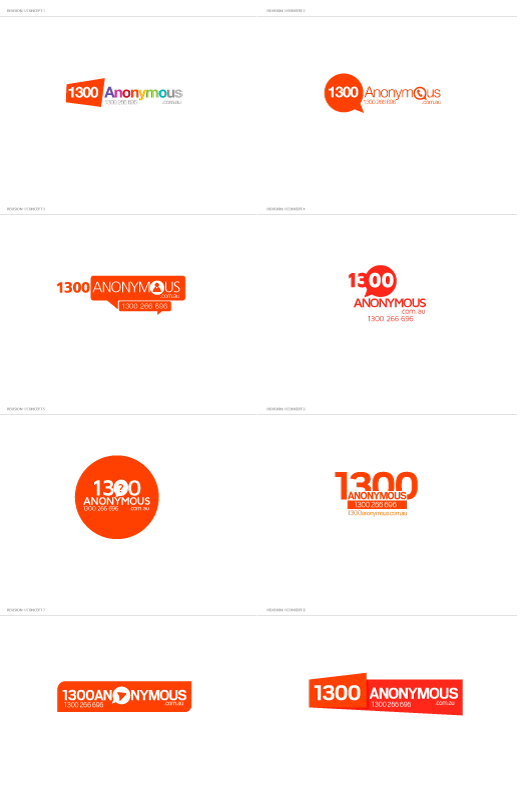 We hope you enjoyed our post about the Crime Stoppers 1300 anonymous brand designed by Logoland Australia!
Similar posts that may interest you
5 Logoland Logo Design Projects
2015 to 2017 Logo Trends by Logoland
1300 Anonymous logo for Crime Stoppers
Brand Creation and Logo Design – How does it work?