Musk has disclosed that RO Studio – the same firm that designed the logo for SpaceX, his rocket company, also made the Tesla Company Logo.  At the beginning the logo was made to fit inside a shield emblem, but the company decided to omit the shield to only keep the 'T' keep logo.
The Tesla Company Logo
What is the meaning of a Tesla?
Not referring to the Tesla Company Logo – The tesla (symbol T) is a derived unit of magnetic flux density (informally, magnetic field strength) in the International System of Units.  One tesla is equal to one weber per square metre.
But what is the actual meaning of the TESLA company logo?
Via Twitter in January 2017 – Elon Musk confirmed that the Tesla company logo is the cross section of an electric motor.   It has been long speculated that Tesla's logo is not just a fancy 'T', but that it actually represents the cross-section of an electric motor first designed by the company's namesake, physicist and inventor Nikola Tesla.
Tesla was founded in 2003 by a group of engineers who wanted to prove that people that electric vehicles can be better, quicker and more fun to drive than petrol cars and all this didn't need to be compromise just because they were electric vehicles.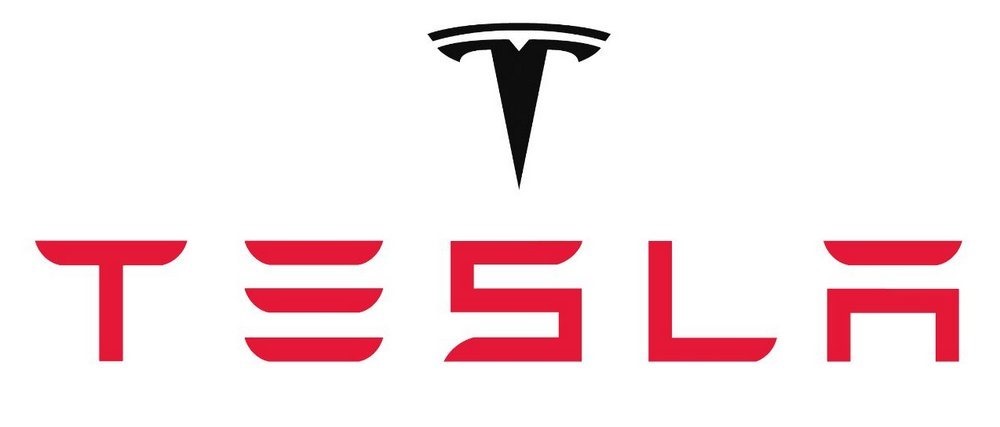 The Meaning of the Tesla name?
Founders Martin Eberhard and Marc Tarpenning named their company after Nikola Tesla because while the company's engineers have changed the design of the motors and they are AC induction motors, the design is still based on work created by Nikola Tesla over 100 years ago.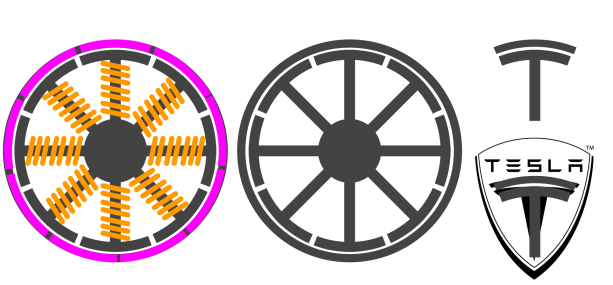 More about the Tesla Company
Tesla's vehicles are produced at its factory in Fremont, California, where the vast majority of the vehicle's components are also made.  As Tesla continues to expand its product line, Tesla's production plan is also set to increase to a rate of 500,000 vehicles a year by 2018.
Tesla also enables homeowners, businesses, and utilities to manage renewable energy generation, storage, and consumption by having created an entire sustainable energy ecosystem, Tesla also manufactures a unique set of energy solutions, Powerwall, Powerpack and Solar Roof.
Through Tesla's SpaceX program, a Tesla car is now 'out of this World'.  The red Tesla Roadster into was sent into space, atop the first Falcon Heavy rocket that was launched by SpaceX which like Tesla it is also run by Elon Musk.
Tesla has managed to achieve what no other electric vehicle manufacturer has by creating a sexy, cool and sophisticated line of vehicles that do not compromise quality, efficiency or reliability.