These days it has become easier for graphic designers to be able to conduct their necessary research that is crucial to be able to develop a unique and better brand for their clients.
When a logo designer creates a logo they first conduct research by looking at other designs, this is where ideas are born and a great designer will not copy but learn from what they see and create their own unique and creative design.
This is where Pinterest has become a great source of graphic design inspiration and not only that there are many other interesting things that you can find on Pinterest, but for designers it is a great place to find inspiration and also share the work that they have created so that others can see.
Here is a list of the best logo design inspiration pins that we found on Pinterest, for now!
1. Double Knot Logo
– This logo is simple and smart, it does not over say what they want to communicate and the design is very original.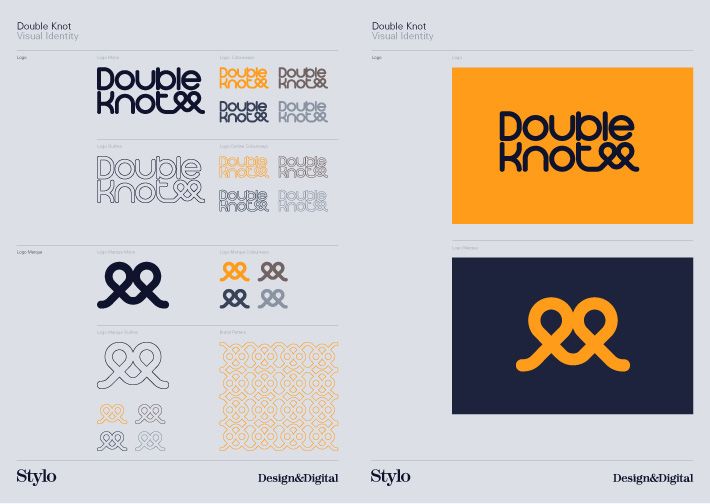 2. Ink Brand Logo
– This logo is a great example of how a very simple logo can be turned into a great brand by a creative designer, it this shows that simple logos are best and that when a designer creates a simple logo it does not mean that it will not work because it is simple.

3. Blackland Clothing Logo
– This logo is elegant is a vintage style logo.  What a great looking brand, very professional and stylish.  This is a great example of how every little detail counts, like the paper used for your business card and the way your logo is presented on every use that you give it.  Here you can see how important it is to have your designer help you with every part of your brand, not just drawing up any type of logo or your logo only.

The logos displayed on this post are found on the following Pinterest board: http://www.pinterest.com/Logoland/logo-design-inspiration/
If you liked The best logo design inspiration on Pinterest! Please share it by clicking on the icons.
Now that you know that a company brand is not only about having a logo created, get a complete brand created for your business, Logoland Australia is a graphic design agency in Melbourne Australia that designs quality business branding.
Similar posts that may interest you
The purpose of a logo and its design
What is the advantage of having a logo designed online?
Logo Design Process
Why it's important to have a professional business image